Meet Dr. Maxwell
Dr. Susan Maxwell was born and raised in Greenville. She graduated Cum Laude from Presbyterian College with Biology Honors. In 2011, she completed her Doctorate of Dental Medicine at the Medical University of South Carolina in Charleston. Following graduation, Dr. Maxwell completed a General Practice Residency in Charlotte with Carolinas Medical Center. Her residency was heavily focused on oral medicine and surgery. Dr. Maxwell joined the Carolina Oaks team in 2012.
Dr. Maxwell is deeply knowledgeable in her field and treats each patient with kindness and compassion. She is deeply empathetic and dedicated to her patients, believing that dental health is a major factor in overall health and wellness. Often she communicates with other healthcare providers to ensure optimal care.
Dr. Maxwell met her husband, Joey, in college and they married in 2010. They have a young daughter (Ella Kate), two cats (Alex and Cleo) and two dogs (Mack and Rue). She often refers to her family as the Maxwell Family Zoo. In her spare time, she enjoys going on family adventures and giving back. Dr. Maxwell has been a volunteer with the Greenville Free Medical Clinic since 2012 and has made several trips to the Dominican Republic as part of her church's medical mission team. She has a small obsession with health and wellness products and could not function without CycleBar.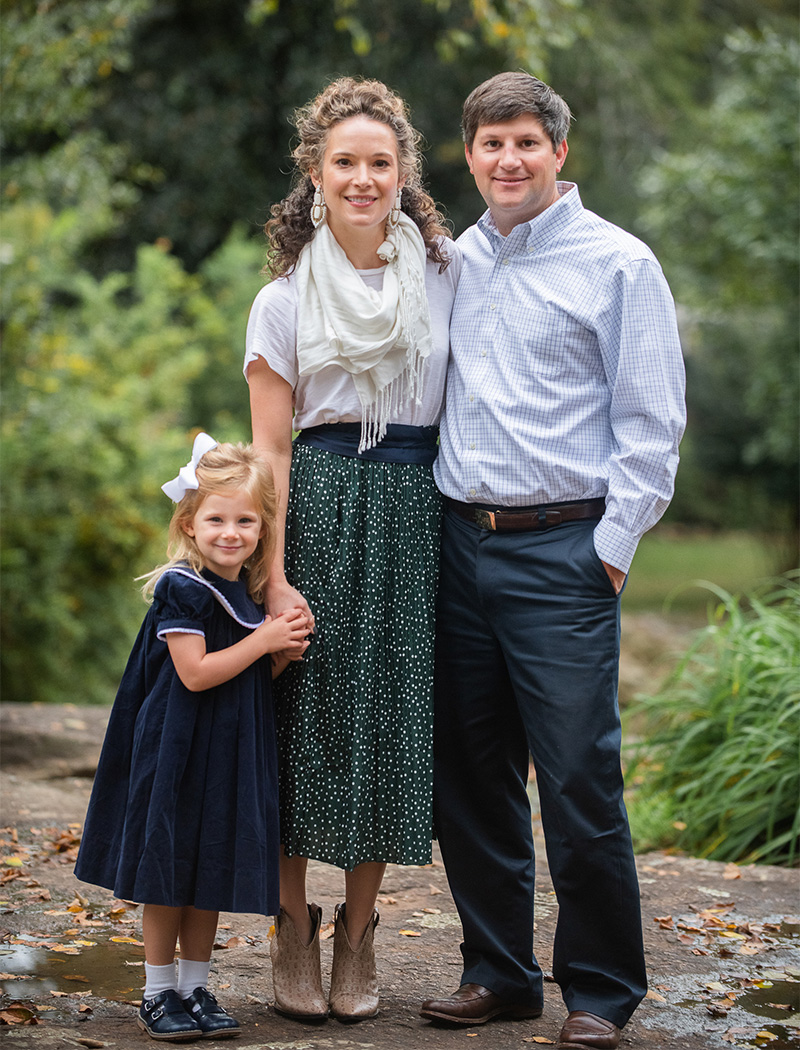 CLIENTS TESTIMONIAL
They are happy and have the brightest smile
"I was very impressed with how friendly and helpful everyone was. I love the location, its very convenient to where I work so making it very easy to visit during my lunch hour. Just a great experience, would definitely recommend"
Scott M
"After moving around the country the last few years I am embarrassed to admit making time for dentist appointments was not a high priority. I went in for a check up and cleaning today and they made me feel very comfortable and welcome. My cleaning was more than a bit over due and I was expecting
to be very sore after. Just the opposite, she was very gentle and understating of my procrastination. I made my next appointments with no hesitation. Pleasant experience and that says a lot when it refers to a dentist appointment"
Michele Z.
"Couldn't be happier! The staff are so friendly and personable; appointments are quick yet thorough. The best service I've ever received at a dentist office."
Jenni C.
"The staff is wonderful and extremely helpful!!! I did not hesitate to refer my family and friends."
Angela W.
"Great dentist office in awesome location…staff is extremely nice, professional, and accommodating. Would definitely recommend this office to anyone looking for a new dentist."
Mike W
"I am so happy I decided to pick Carolina Oaks as my new Dentist! They are so friendly. If you need a new dentist, go here! You won't regret it!"
Lauren G.
Get your brightest and healthiest smile now.
Ensure that your family's dental care needs are taken care of by contacting a trusted family dentist in Greenville, SC. Give Carolina Oaks Dental Care today at 864-235-3949. Our clinic can provide your family with a broad range of professional dental services, including pediatric dentistry services, tooth extractions, oral surgery procedures, and more. We'll make sure that you and your loved ones have healthy, happy smiles for years to come.
The Carolina Oaks Greenville location
is just across from the University Center
at McAlister Square near the
Laurens Road overpass
200 S. Pleasantburg Dr
Greenville, SC 29607
Phone : (864) 235-3949
Email : greenville@nullcarolina-oaks.com
Business Hours
Monday – Thursday
8:30am – 1:00pm
2:00pm – 5:30pm