Feeling confident when we laugh, smile, or speak can dramatically improve our day-to-day lives, and increase self-confidence. Read below to see how cosmetic dentistry can help restore or enhance your beautiful smile.
Request An Appointment
One area of dentistry where there have been significant improvements in the last several decades is in the field of cosmetic dentistry.
Your Greenville, SC dentist can provide a variety of cosmetic dental solutions which can improve the appearance of your smile and restore your confidence. Whether you need missing teeth replaced, have damaged teeth which need to be repaired, or would like to change the shape and alignment of your existing teeth, the experienced and professional staff at Carolina Oaks Dental Care can help.
What are the Benefits of Cosmetic Dentistry?
Your dentist in Greenville, SC can provide a variety of procedures to help eliminate issues with your smile, including:
Altering the alignment, shape, and size of specific teeth.
Filling spaces and gaps between teeth.
Correcting or improving your bite.
Replacing old dental restorations.
Brighten and lighten the appearance of teeth.
Repair cracked, broken, or chipped teeth.
Replace missing teeth.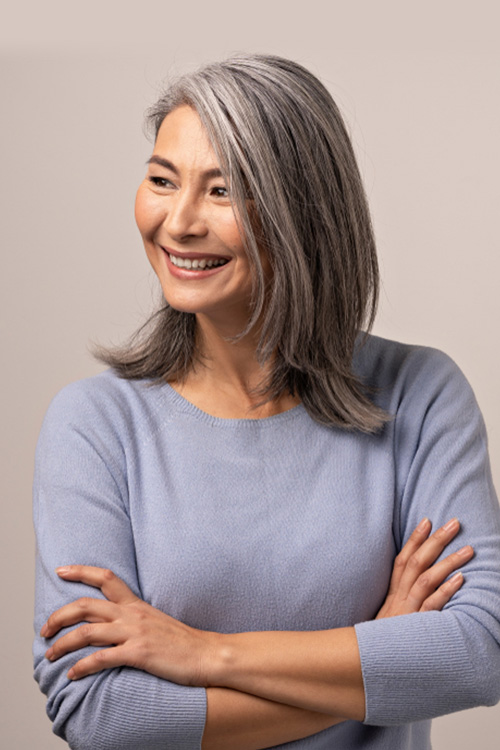 Some Cosmetic Dental Procedures We Offer
Before you decide on a cosmetic dental procedure, it's important to consult your Greenville, SC cosmetic dentist for assistance. They can help you choose the right process to solve your issue, and will make sure that you understand how to properly take care of and maintain any cosmetic changes to your teeth and jaw.
For your convenience, Carolina Oaks Dental Care provides a variety of cosmetic solutions that we can assist you with:
Teeth Whitening
It can be easy for teeth to become discolored and stained over time. This is especially true of patients who are heavy smokers, consume food and drinks such as berries, black tea, wine or coffee, or who are taking specific medications. We can safely and effectively brighten your teeth for the radiant smile you've always wanted!
Bonding
Bonding can improve the look of your teeth if you have significant gaps in between them, or if they have become broken, chipped, cracked, or stained. Bonding materials can also be used to fill in small cavities or to protect the root of the tooth if it has become exposed.
Veneers
Veneers are custom restorations made of either porcelain or plastic, which fit over and cover the sides and front of the teeth to change their shape and color. Veneers tend to last longer than bonding, provide an even appearance, and are less expensive than crowns.
Crowns
Crowns, which are sometimes called "caps", are used to completely cover a tooth to restore it to its normal appearance. Crowns are often used to cover a large filling, hold a dental bridge in place, or when patients have misshapen or discolored teeth.