Please help us welcome Dr. Netzler!
Dr. Netzler has been practicing at our Clemson location since 2014.  She is excited to make the transition to seeing patients in her community.  Dr. Netzler grew up Summerville, and was exposed to dentistry early in life by her father, Dr. Tom Jeter, who is a general dentist in North Charleston. She received her Bachelor of Science in Biochemistry at the University of North Carolina at Chapel Hill, and then attended dental school at the Medical University of South Carolina. While in dental school, she was chosen to be one of fifteen dental students nationwide to train and do research in dentistry at the National Institute of Dental and Craniofacial Research in Bethesda, MD. Since graduating, Dr. Netzler has completed over 500 hours of continuing education, including the training to become Invisalign certified. She has since enjoyed the opportunity to enhance her patients smiles through straightening teeth. She is also a member of several national and local dental organizations including the American Dental Association, the Academy of General Dentistry, and the Occlusal Study Club. Dr. Netzler and her husband, Peter, have a son, Ford, and two daughters, Grayson and Eva.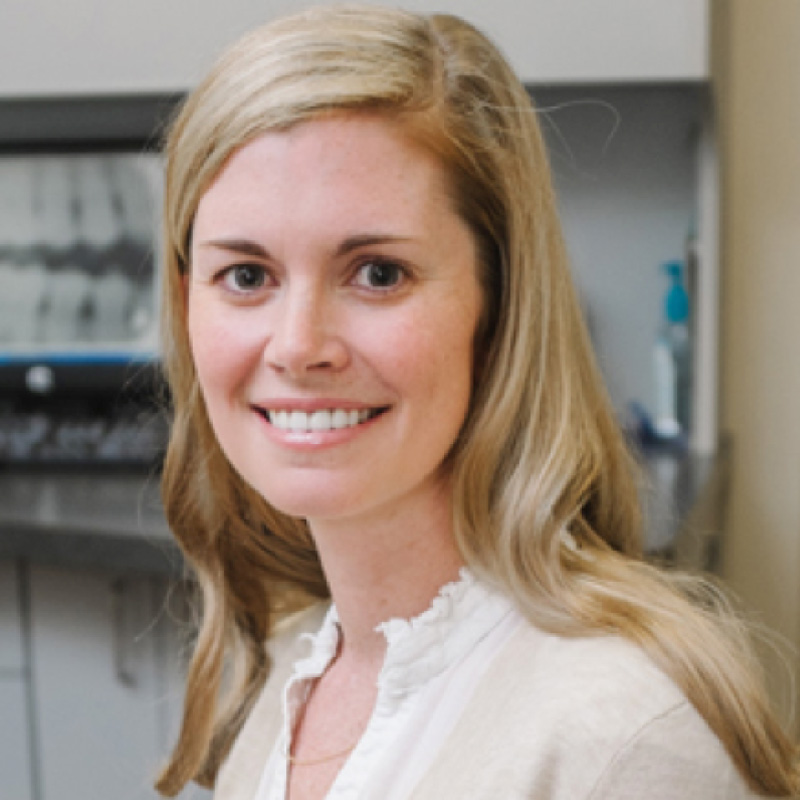 CLIENTS TESTIMONIAL
They are happy and have the brightest smile
"I was very impressed with how friendly and helpful everyone was. I love the location, its very convenient to where I work so making it very easy to visit during my lunch hour. Just a great experience, would definitely recommend"
Scott M
"After moving around the country the last few years I am embarrassed to admit making time for dentist appointments was not a high priority. I went in for a check up and cleaning today and they made me feel very comfortable and welcome. My cleaning was more than a bit over due and I was expecting
to be very sore after. Just the opposite, she was very gentle and understating of my procrastination. I made my next appointments with no hesitation. Pleasant experience and that says a lot when it refers to a dentist appointment"
Michele Z.
"Couldn't be happier! The staff are so friendly and personable; appointments are quick yet thorough. The best service I've ever received at a dentist office."
Jenni C.
"The staff is wonderful and extremely helpful!!! I did not hesitate to refer my family and friends."
Angela W.
"Great dentist office in awesome location…staff is extremely nice, professional, and accommodating. Would definitely recommend this office to anyone looking for a new dentist."
Mike W
"I am so happy I decided to pick Carolina Oaks as my new Dentist! They are so friendly. If you need a new dentist, go here! You won't regret it!"
Lauren G.
Get your brightest and healthiest smile now.
Ensure that your family's dental care needs are taken care of by contacting a trusted family dentist in Greenville, SC. Give Carolina Oaks Dental Care today at 864-235-3949. Our clinic can provide your family with a broad range of professional dental services, including pediatric dentistry services, tooth extractions, oral surgery procedures, and more. We'll make sure that you and your loved ones have healthy, happy smiles for years to come.
The Carolina Oaks Greenville location
is just across from the University Center
at McAlister Square near the
Laurens Road overpass
200 S. Pleasantburg Dr
Greenville, SC 29607
Phone : (864) 235-3949
Email : greenville@nullcarolina-oaks.com
Business Hours
Monday – Thursday
8:30am – 1:00pm
2:00pm – 5:30pm