Dental implants are a permanent, natural-looking solution for one or more missing teeth. They'll help you reclaim the function and appearance of your smile.
Request An Appointment
Your Destination for Dental Implants in Greenville, SC
Millions of Americans struggle with tooth loss during their lifetime. Whether due to gum disease, tooth decay, injuries sustained while playing sports, or as a result of an accident, missing teeth are a common issue. Unfortunately, when missing teeth aren't replaced, it can negatively impact your oral health and overall health.
Until recently, most patients who lost teeth had to choose between getting a fixed bridge or using removable dentures for the rest of their lives. Luckily, recent advancements in dentistry now allow our Greenville, SC dentists to offer dental implants. Implants are a beautiful, permanent, comfortable tooth replacement solution.
What are Dental Implants?
A dental implant is a permanent replacement tooth. The implant serves as a replacement for the roots of the tooth and provides a stable foundation for any additional fixed or removable teeth.
The dental implant is surgically inserted into the lower or upper jaw, which allows the replacement teeth to fit securely into the gums and imitate the appearance and feel of natural teeth.
Ask one of our dentists about how dental implants can provide a convenient solution to your dental issues. The trusted and caring staff at Carolina Oaks Dental Care are here to help you get the dental care you need to give you a confident and radiant smile.
Are Dental Implants Successful Replacements for Natural Teeth?
Overall, dental implants have an extremely high success rate of 98%.
However, it's important to note the success of a dental implant relies heavily on the patient, and how well they care for their replacement teeth. It is important to treat your dental implants as though they are your own, natural teeth, and to practice regular brushing and flossing to keep the surrounding teeth and gums healthy.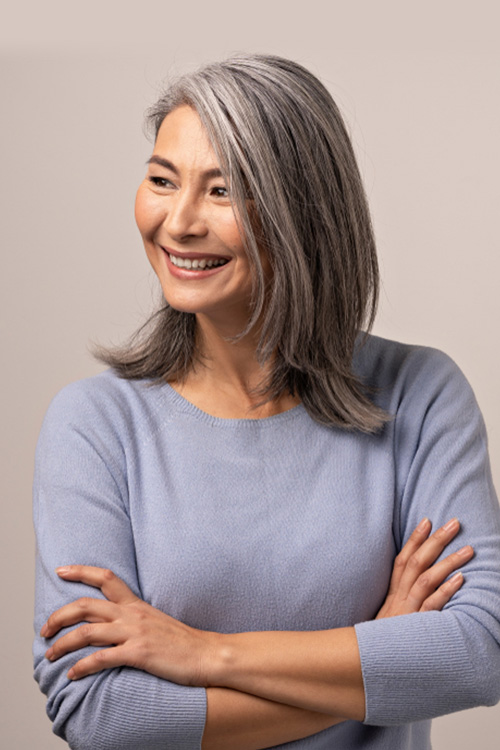 How Do Patients Benefit from Dental Implants?
Choosing to have a dental implant procedure offers a variety of positive benefits, including:
Convenience.
One of the biggest complaints that we hear from denture wearers is that dentures are inconvenient. Permanent dental implants look and feel like your natural tooth and are cared for similarly, so no inconveniences!
Ease of eating.
Many patients who have dentures struggle to eat properly, but dental implants make chewing and swallowing as natural as possible.
Improved speech.
Some denture wearers struggle to speak while their dentures are in place. Dental implants enable more streamlined and natural feeling replacement teeth.
Increased comfort.
Dental implants mimic the feel and appearance of natural teeth and prevent the discomfort that dentures may cause a patient.